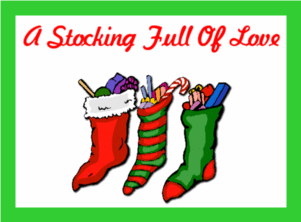 A Stocking Full of Love is a volunteer organization I founded in 2002 to collect and donate handmade stockings to children less fortunate than our own. I believe every child needs a stocking to hang so Santa can do his thing.
If you want to donate a stocking to this effort, please contact me.
In the Nov./Dec. 2003 issue of Quick and Easy Crochet magazine, editor Diane Simpson was kind enough to write about me. She also excerpted two of my original crochet Christmas stocking patterns from my book, "Crochet a Stocking Full of Love."
I crochet for charity. My life has been blessed, and I wish to give back in a positive way.